What's the Difference Between Psychologists, Psychiatrists, Psychotherapists, Counsellors and Social Workers? – Burlington, Ontario
The differences between Psychiatrists, Psychologists, Psychotherapists and Counsellors can be both diverse and similar. Frequently I am asked what these differences are so in this article I will define for you their differences and their similarities.
Written by James Miklos, Ph.D.
Most people know the term Psychologist, but here we will break down the difference between all of these. Their educational emphasis often differs from each other, their field of work can differ as well but the similarity between all of them involves people, emotional and behavioural conflict, aiding and assisting people to feel and function better. All of these can involve a person that you can talk to and work out your problems with, but their approaches will differ. This leads us to the question, "Which one is right for me?" Let's look at these differences more closely.
Psychiatrist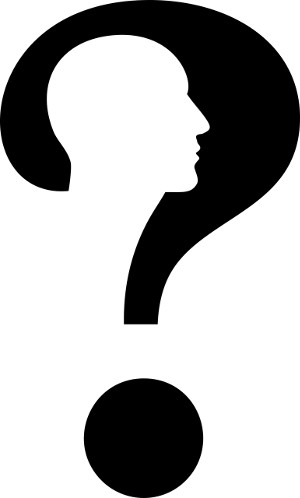 A psychiatrist is a medical doctor who has specialized education and training in the field of psychiatry which approaches mental health from primarily a biological and neurological approach to treatment. After their completion of their education and treatment as an M.D. they then have 3 additional years of residency in the field of mental health where they will learn and perform assessments and treatments based on the medical model of mental health disorders. Though psychiatrists can offer counselling and psychotherapy but in Ontario more often than not their approach is very specific to the physiological.
Psychiatry is a branch of western medicine model that is devoted to diagnosis, study, prevention and the treatment of mental disorders that is based on the Diagnostic Statistical Manual of Mental Disorders, currently being version 6. It is out of this discipline of education and training that one becomes a psychiatrist.
A psychiatrist being a medical doctor with specialized training is psychiatry evaluates a person in order to determine whether their presenting symptoms are resulting from physical illness, a biological mental illness, emotional disorders, behavioural problems, or the combination of them all.
Part of a psychiatrists approach is to clinically assess the patient, which may or may not include the following: Mental Status Examination, a physical examination, blood work, brain imaging possibly using various pieces of equipment such as a CT Scan, fMRI, PET Scan. Psychiatrists predominantly prescribe medication and may refer their patient for further therapy to a psychologist, psychotherapist, counsellor, or social worker.
Psychologist
A psychologist unlike a psychiatrist is not a medical doctor. In various places in the United States some psychologists can prescribe psychiatric medications, though this is not the norm nor their prime directive in practice. A psychologist is a professional who has acquired a Masters or Doctoral degree in psychology and again this depends on the province or state in which one practices in. In Ontario, a psychologist must possess a doctorate in psychology and from a specific list of specified academic institutions otherwise you will not be recognized as one.
What does a psychologist do? A psychologist studies and evaluates behaviour and mental process, where they can legally diagnose and treat a client. There are 56 divisions or types of psychologists based on the American Psychological Association (APA). For the purpose of understanding the role of psychologist there are two main groups which are applied and those that are research-oriented. For the purpose of this article we will simply focus on the applied or clinical psychologist who performs assessments, diagnosis, treats mental and emotional disorders and behavioural problems through the means of counselling and psychotherapy.
A psychologist, a psychotherapist, a counsellor, and a social worker can all perform counselling and psychotherapy, but some of the differences are that a psychologist often holds a doctorate degree in the field of psychology, are specifically trained in diagnosing, making assessments, and the administration of psychological tests that are used to assess various aspects of a person's mental health.
Psychotherapist
A psychotherapist is a person who has been trained in the discipline of psychology, possibly in holistic and natural approaches to health and healing, as well as in certain modalities of psychotherapies that are geared to help people with their mental and emotional disorders, internal conflicts, and behavioural issues. A psychotherapist's approach is strictly to aid a person to stabilize, resolve issues, to come to a place of calm and to be able to move forward in life through the means of a therapy whether it be psychological, naturopathic, meditation techniques through the use of counselling and psychotherapeutic modalities.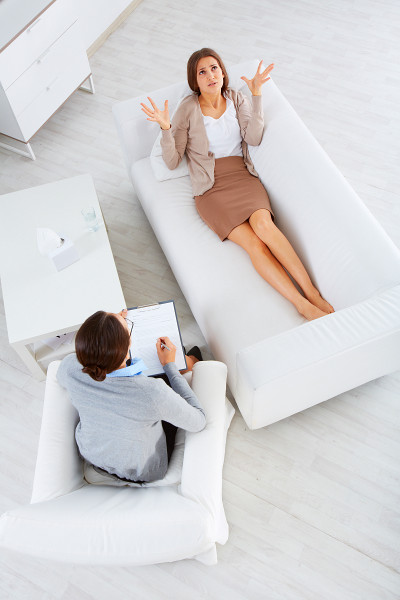 A psychotherapist's education and training can be much broader than those of the other disciplines in the mental health field. The education can be from a specialized college to a university doctorate degree.
The term psychotherapy simply means healing or cure for the soul, or mind. There are over 150 psychotherapeutic modalities, but some sources say there are over 400. Psychotherapy is essentially a process that is interactive between client and therapist that involve various methods and techniques to help people resolve, heal, and live more fully. Rather than relying on pharmaceuticals, psychotherapy seeks to employ techniques, life style practices, which can include EMDR (Eye Movement Desensitization and Reprocessing), Emotional Freedom Techniques, Sensorimotor Psychotherapy, Dream Work, Fraser's Dissociative Table Work, Ego State Therapy, Gestalt, Psychological Homeopathy, Psychosomatic Energetics, Yoga, Mediation techniques, and much more.
These various therapies help create useful dialogue in private sessions, group-work, marriage and couple's sessions which often leads to specific therapeutic interventions that helps each person to become whole and balanced.
Counsellor
A counsellor is an individual who gives advice, direction, has active listening skills, is often trained in psychology to some extent, and often can also perform the same activities of a psychotherapist. Training can defer from counsellor to counsellor. Counsellors are usually not governed by any body though they can be. Counsellors can have a college education up to a doctorate level. To qualify each counsellor is at the discretion of each individual who is seeking out help of this nature.
The differences between a counsellor and a psychotherapist is difficult to determine at times as the debate continues to go on. In the province of Ontario the government has sought to differentiate the two by creating a distinct governing body for those that qualify and choose to be a part of the College
of Registered
Psychotherapists
of
Ontario who can legally be called a psychotherapist.
Social Worker
There are various different types of Social Workers and what they do. They are probably the most diverse practitioners in the roles that they can perform. Their healthcare profession is based on theories, methods of prevention and intervention, treatments providing aid in mental health, including psychotherapy and the treatment of disorders. They are the largest group of healthcare providers in the fields of mental and social health.
Their education is typically from a bachelors level up to a doctorate level. Their specialty can be diverse and their education is broader than the other mental health fields but does not include the medical model of psychiatry.
The field of social work includes the welfare of communities, families, groups, and individuals. Their studies include but are not limited to: theories of social science which is guided by their principles of social justice, human rights, collective responsibilities, and the respect for diversity in society.
In the clinical setting they can and do often perform much of the same tasks as other disciplines of the mental health field.
Conclusion
The differences between Psychiatrists, Psychologists, Psychotherapists, Counsellors, and Social Workers can be observed based on their own individual education and modalities of training as mentioned earlier. The similarities they hold is that they can all perform psychotherapy and counselling.
At New Hope Counselling Centre, James Miklos with his associates offer hope to people through the use of various skills, techniques, trainings, modalities and experience. We offer help to people from individual sessions, to marriage and couples counselling and therapy, to group work, and even workshops and seminars as well as an online store to provide for you the best so that you can improve your quality of life.
You can be assured that our therapists and counsellors are professionally trained, supervised and hold an expertise in the areas they have been trained in. We follow a professional code of conduct as laid out by the College of Registered Psychotherapists
of
Ontario.