Karen Hulley R.P.
Psychotherapist Counsellor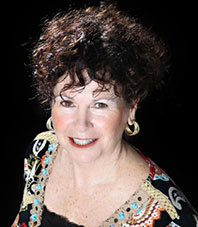 Karen has been counselling and practicing psychotherapy since 2001. Karen is a Registered Psychotherapist with the College of Registered Psychotherapists of Ontario (CRPO), she has a BA in psychology and has obtained further training and education in Gestalt Therapy, in which she is certified.
Gestalt Psychotherapy uses experiential methods and the famous 'two chair' to assist individuals in gaining personal awareness. Through self awareness Karen offers tools for people to make empowering choices in their lives.
Counsellor and Psychotherapist Karen works well with individuals and couples successfully obtaining healthy outcomes.
In the past decade she has run mindfulness workshops with individuals, and groups at such venues as the Stress Management Centre on Young Street in Toronto, the Gestalt Institute of Toronto and Niagara Naturopathic Clinic.
She is a member, in good standing, with the Canadian Association of Psychodynamic Therapy (CAPT).
Karen:
My passion is working with individuals and couples who are experiencing anxiety and stressors. I have had my lions share of trauma and anxiety and I have used these life lessons to help others come to a place where they have the awareness of choice to move where they want their lives to flourish. I provide a safe space for you to explore the places where you want to find clarity, meaning and purpose.
I work with Gestalt Therapy to help my clients to empowerment. I focus on what is happening in the moment so you can learn to be in contact with others powerfully. Clients learn to use their gut as their most powerful life tool.
I work in an atmosphere filled with creative artwork and use it to access my clients own creativity and self awareness.
Offering a wide range of Psychotherapist and
Counselling
services to improve your life!