Stress and Life Events Counselling and Therapy
Stress often comes from life events though some stress we carry is from unresolved issues from   our past events getting the help you need is important to your health.
Past events can build up until we feel overwhelmed by even small current events. When we talk of stress often times we are talking about things that are causing us to be wound up to the point that our quality of life is suffering.
Defining Stress
There is good stress and bad stress. Good stress is when you are exercising, learning and developing your skills, and other life improvement activities. We need some stress but in our society we often experience too much of the bad stress.
Google defines stress as: "a state of mental or emotional strain or tension resulting from adverse or very demanding circumstances."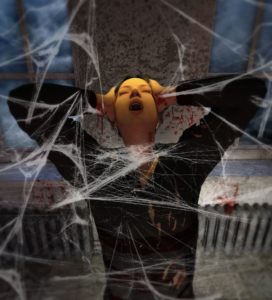 Identifying stress in your life
Here are some things that can help you to identify the stress that can potentially be unhealthy for you that can involve life changes or major events:
loss of personal relationships
loss of things
interpersonal conflicts such as arguments
traffic jams
disappointments
weight and physical appearance issues
daily hassles
dealing with angry and disgruntled people on a daily basis
lack of recreation
financial pressures
home maintenance issues
bad weather conditions
job issues
crime
sleep issues
abuse
having a baby
getting married
Christmas holidays
To better determine your stress level please use the self-help test on this page to help you to understand your level of stress.
Remember the proverbial saying, "The straw that broke the camel's back!" It's important for you to take care of yourself now – call us today to get the help and balance you need in your life!
How to manage stress
Here are some steps you can take to help you manage stress in your life
Avoid stimulates and depressants like caffeinated drinks, marijuana, tobacco, alcohol.
Exercise daily.
Insure you have good quality sleep.
Do things to relax.
Have someone you can talk to.
Keep a journal to help monitor your stress level.
Develop time management skills.
Know your limits, know when to say no or when to say yes.
Get quality help to help you with your problems.
Eat well. Don't assume that you eat well, get some qualified help to better determine which diet is best for your body and mind.
How stress effects you physically
It is important to manage and reduce your daily stress in order to maintain good overall health. Stress effects a number of systems within your body. When a situation arises that is stressful the first thing that responds in our body is our brain, more specifically the amygdala which sends a signal down our spinal cord to activate what is called the fight or flight response. This in turn causes your adrenals to respond and secrete a hormone called Epinephrine which is better known as adrenaline. If stress is persistent then your adrenals will also produce Cortisol. These hormones released frequently or constantly will lead to what is know as adrenal exhaustion which will result in numerous other issues both physically and emotionally. Once adrenaline is released all major systems go into a state of hyper awareness of action, the heart beats faster, blood pressure rises, immune function is suppressed, higher cognitive functions are limited, digestion slows or stops, and sweat begins to come out of your pores to name a few things.
Prolonged and persistent stress can cause serious health issues such as heart attack, stroke, hypertension, chronic cold and flus, ulcers, IBS, pineal and pituitary gland issues, muscle tension, tension headaches, migraines and other musculoskeletal conditions and much more.
Eliminating stress will improve the quality of your life and longevity of your life.
How stress effects you psychologically
When you are stressed especially over prolonged periods of time the brain will undergo some changes that will impair your memory, increase anxiety, create insomnia, disturbing sleep, irrational behaviour, unhealthy choices, you may become angry, frustrated, possibly harmful to yourself or your others, and eventually this will lead you to depression.
The release of adrenal and cortisol on a consistent basis will alter your brain function which will cause such physiological changes as impaired brain function that will decrease and increase blood flow to certain parts of your brain which leads to a lack of balance in brain function. Further to that good brain naturally occurring chemicals such as dopamine, serotonin, and norepinephrine will become depleted that results in mood and psychological disorders.
How to deal with stress
Have you ever wondered how some people can be calmer when in the same situation? The answer frequently lies in there person's past, more specifically their childhood. Studies have shown that healthy attachment leads to greater abilities for self-soothing so that when we become adults we can be calmer and we know innately know what to do to calm ourselves. Another important factor has to do with traumatic events in childhood that can seriously creat problems where stress is concerned.
Stress is a personal thing, each person can experience it differently and handle it differently. The level of stress we experience in the present is largely determined by what we experienced or didn't experience and should have in our childhood. This is a key to understanding stress.
The best answer is to get professional help, without it you will continue to suffer and life is too short to not get help for yourself.
Helping you to destress
Professional help is the fastest way to get your life in balance and you moving forward in life. Living under constant stress is like not living at all. When we are too stressed we are not living we are too disconnected from the present benefits of life.
Everyone likes to invest in their future, invest in yours by getting the therapeutic help that you need to resolve your current stressors but most importantly to resolve the root causes of your ongoing stress.  Call us today and invest in your future!  We are here for you!
Stress Quiz
Holmes and Rahe (1967) developed a questionnaire called the Social Readjustment Rating Scale (SRRS) for identifying major stressful life events. Adapted from the source Thoms Holmes and Richard Rahne. Holmes-Rahne Social Readjustment Scale, Journal of Psychosomatic Research, Vol. II, 1967.
Take Test
| | | |
| --- | --- | --- |
| | Life Event | Value |
| 1 | Death of your spouse | 100 |
| 2 | Divorce | 73 |
| 3 | Marital separation from your mate | 65 |
| 4 | Time in jail, detention or other institution | 63 |
| 5 | Death of a close family member | 63 |
| 6 | A major personal illness or injury | 53 |
| 7 | Got married recently | 50 |
| 8 | Fired from your job | 47 |
| 9 | Marital reconciliation with your spouse | 45 |
| 10 | Entered into retirement recently | 45 |
| 11 | Major change in a family member's behaviour or health | 44 |
| 12 | Pregnancy | 40 |
| 13 | Sexual difficulties | 39 |
| 14 | Gaining a new family member through birth/adoption/older adult moving in/etc. | 39 |
| 15 | A major business adjustment | 39 |
| 16 | Major personal financial change whether it is better of than usual or a lot better. | 38 |
| 17 | Death of a close friend | 37 |
| 18 | Changing of employment or job | 36 |
| 19 | Major change in the amount of arguments you have with your spouse. | 35 |
| 20 | Recent new mortgage | 31 |
| 21 | Foreclosure on a loan or mortgage | 30 |
| 22 | Major change in responsibilities at work – promotion or demotion. | 29 |
| 23 | Son or daughter leaving home. | 29 |
| 24 | Troubles with the in-laws. | 29 |
| 25 | Significant personal achievement. | 28 |
| 26 | Spouse beginning or ceasing work outside the home. | 26 |
| 27 | Beginning or ceasing formal schooling. | 26 |
| 28 | Major change in living conditions – new home, remodelling, neighbourhood or home deterioration, etc. | 25 |
| 29 | Change of personal habits – associations, quit smoking, dress, etc. | 24 |
| 30 | Troubles with the boss. | 23 |
| 31 | Major change in working hours or conditions. | 20 |
| 32 | Change in residence (where you live). | 20 |
| 33 | Changing to a new school. | 20 |
| 34 | Major change in recreation (new, adjusted, quit, etc.) | 19 |
| 35 | Major change in church activity (less or more). | 19 |
| 36 | Major change in social activities as in clubs, movies, visiting, etc. | 18 |
| 37 | New loan. | 17 |
| 38 | Major change in sleeping habits, whether more or less. | 16 |
| 39 | Major change in number of family get togethers. | 15 |
| 40 | Major change in eating habits (more, less, different food or hours or surroundings). | 15 |
| 41 | A vacation. | 13 |
| 42 | Major holidays. | 12 |
| 43 | Minor violations of the law such as traffic tickets, disturbing the peace, etc. | 11 |
Results
Of the 43 life events is given a number which represents a Life Changing Unit depending on the extent that each event has on an individual. Add up all the points you have in order to find your score and to determine the level of stress you are living with.
0-150 You have a low susceptibility to stress-induced illness.
150-300 You have the risk of 50% of contracting a major health breakdown in the next 2 years, without immediate help.
300+ You are at 80% for developing major health issue(s) in the next 2 years unless you obtain immediate help.
More Services To Better Your Life!