Anger Management Counselling, Therapy, and Courses
Programs That Bring Results
Gain the control that you need take the next step and call.
Real help that matters! We offer Individualized sessions as well as in a group setting through our Emotional Management Course.  Learn to master destructive anger!
Individualized Anger Management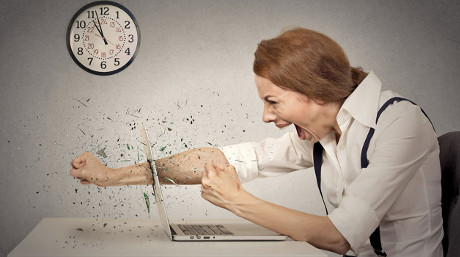 One-on-one can be a powerful personalized course of action that can transform a person's life when there is action.
Here are the components to yours success:
Understand and know the different faces of anger
How to recognize escalation and how to diffuse it
Learn skills of self-management
Assessing your own stress level
Learn how to tolerate and diffuse emotional pressures
Using EMDR and other therapies to rid oneself of the cycle of anger
Learn how to effectively and assertively communicate
Anger Management Course – Group
6 one-hour sessions in one day!
Clients Overcome and Learn…
the different faces of anger
emotional self awareness and mindfulness
to self-regulate
coping skills
self-soothing skills and relaxation techniques
how to regulate anger and emotions through proper boundaries
to deal with life's pressures and stresses that trigger anger
to be an assertive communicator rather than aggressive or passive
to de-escalate conflict situations
Our programs work because they contain up to date techniques that our therapists and trainers use. Our skills and education along with decades of experience help you to obtain the results you are looking for.
Who Is Our Program(s) For?
Pre-Court Clients & Post-Court Clients.
For Pre-court clients that need to show the Crown that they are acknowledging and actively working on their anger issues. This proactive step is essential to help your future outlook and to help prevent and avoid being a repeat offender.
For Post-Court clients where a court-ordered Anger Management Program(s) has been mandated. These programs are designed to help clients to stop the the destructive cycle of anger.
There is a close collaboration between the therapist, the client and their lawyer to insure the best of therapy that meets the court's requirements. We also provide thorough reports for the Crown.
Cost
Many courses cost up to $1000 and beyond. Our one day intensive program course starts at $399. This also includes useful resource materials.
Individualized sessions vary from therapist to therapist.
Therapeutic Programs Can Include:
Psycho-Education: understanding how the mind works
Self-Regulation Techniques
Self-Awarenessand Mindfulness Training
Cognitive Behavioural Re-structuring using EMDR
Heart Coherence Breathing (relaxation technique)
Communication Training
Conflict Resolution Techniques
Mood and Emotion Management
Emotional Freedom Techniques
Psychosomatic Energetics
Frequency of Course and Programs
If you are looking for individualized sessions this can be arranged through our online booking and calendar system, or you may call in for personal service.
Group courses are run usually monthly or as soon as there are a minimum number of people that are required in order to run the group program.
Call and find out more!
Anger Inventory Self-Test
The following is an inventory to help each person understand him or herself a little better.  Please check the statement that applies to you and keep track of the count so you can see your score at the end of the self test.
Take Test
Impatience comes over me more frequently than I would like.
I nurture critical thoughts quite easily.
When I am displeased with someone I may shut down any communication or withdraw.
I feel inwardly annoyed when family and friends do not comprehend my needs.
Tension mounts within me as I tackle a demanding task.
I feel frustrated when I see someone else having fewer struggles than I do.
When facing an important event, I may obsessively ponder how I must manage it.
Sometimes I walk in another direction to avoid seeing someone I do not like.
When discussing a controversial topic, my tone of voice is likely to become persuasive.
I can accept a person who admits his or her mistakes, but I have a hard time accepting someone who refuses to admit his or her own weaknesses.
When I talk about my irritations I don't really want to hear an opposite point of view.
I do not easily forget when someone does me wrong.
When someone confronts me from a misinformed position, I am thinking of my rebuttal as he or she speaks.
Sometimes my discouragement makes me want to quit.
I can be quite aggressive in my business pursuits or even when playing a game just for fun.
I struggle emotionally with the things in life that are not fair.
Although I know it may not be right, I sometimes blame others for my problems.
When someone openly speaks ill of me, my natural response is to think of how I can defend myself.
Sometimes I speak slanderously about a person, not really caring how it may harm his or her reputation.
I may act kindly on the outside while feeling frustrated on the inside.
Sarcasm is a trait I use in expressing humor.
When someone is clearly annoyed with me I too easily jump into the conflict.
At times I struggle with moods of depression or discouragement.
I have been known to take an "I-don't-care" attitude toward the needs of others.
When I am in an authority role, I may speak too sternly or insensitively.
If you checked ten items, your anger is probably more constant than you might like.  If you checked fifteen or more, you can probably recount many disappointments and irritations. This indicates you are vulnerable to the extreme ill effects of anger, rage, and explosions or to guilt, bitterness, and resentment. But don't give up! Anger can be managed, call us today!
Disclaimer
This Anger Inventory Self-Test is not meant to diagnose or treat any condition rather is a tool to help understand ones self.
Anger Inventory Self-Test is a Modification from the book the Anger Workbook, by Les Carter and Frank Minirth © 1993
More Services To Better Your Life!