EMDR (Eye Movement Desensitization and Reprocessing) is a powerful therapy that can resolve your issues more quickly than traditional talk therapies. It is highly effective in helping people overcome nagging problematic personal issues, but is also a great way to improve on personal performance and self-esteem.
EMDR

is a highly effective therapy in helping people overcome personal issues.
What is EMDR?
EMDR is a bilateral stimulation of the two hemispheres of the brain that allows the disturbing information to be reprocessed allowing the person to come to a healthy state of emotional calmness. This bilateral stimulation is achieved through one or all of three stimulations, eye movement, bilateral sound, or bilateral tactile. This allows the dysfunctionally stored information to be reprocessed.
Just as we experience REM sleep EMDR taps into that same natural ability to process through things that previously were unable to. For example the hearing of a child crunching on carrots may cause a person to have a panic attack because the sound has a "similar" sound to what happened in a car accident when he or she heard the crunching of metal. Using EMDR this can be processed through removing those types of psychological triggers.
EMDR has proven to help resolve many issues.
See List...
Anxiety
Car Accidents
Overwhelming Fears
Phobias
Chronic Pain
Rape
Fears
Sexual Abuse
Illness
Stress
Intrustive Negative Thoughts
Witness to Violence
Low Self Esteem
Writer's Block
Obsessions
Anger
Performance Anxiety
Childhood Trauma
Post Traumatic Stress
Depression
Robbery
Grief
Sport Performance Problems
Marriage & Relational Issues
Victims of Violent
Crimes
Low Self Confidence
Worrying or Brooding
Some Physical Ailments
Assault
Panic Attacks
Childhood Abuse
Physical Abuse
Creativity Blocks
Relational Problems
Fire
Shyness
Injury
Trouble Sleeping
Loss of a Loved One
Work Accidents
Natural Disasters
And much more…
Background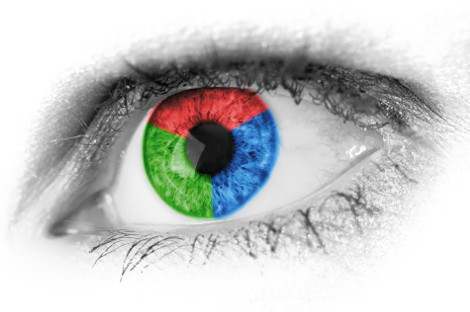 Francine Shapiro, PhD, developed EMDR in 1987 through an accidental discovery. She noticed that while observing a disturbing thought she was moving her eyes, which resulted in a reduction of her negative thoughts and emotions. This observation of hers led her to conduct a research study (Shapiro, 1989) where the efficacy of EMDR was examined in treating traumatized Vietnam veterans and those that had been victims of sexual assault. In this methodology she had her clients observe their emotionally disturbing issues while simultaneously following with the eyes the therapist's lateral movement of their fingers (also audio and tactile stimulation is used in this process). The results of this and other studies have showed that EMDR significantly reduced the trauma symptoms within the client.
Client Response
Client response is amazingly positive when all 8 phases are properly walked through with the therapist.
It's amazing ability to resolve issues is for several reasons:
Client-centered
Uses brief high intensity exposure
Nondirective approach
Mobilizes client's own inherent healing ability
New and positive associations are forged between traumatic memory and more adaptive information or memories
Reason for EMDR's effectiveness
Exactly why and how EMDR works is not 100% clear but ongoing research indicates very strongly that EMDR facilitates reprocessing of human experience.
Present day situations and occurrences can re-stimulate old memories stored in the unconscious mind which causes the surfacing of negative thoughts, emotions, and physical sensations that have their associations to earlier distressing events in life.
The rapid processing of cognitive and emotional material has been hypothesized that EMDR works by:
The linking of various memory components
Mindfulness
Free association(s)
Repeated access and dismissal of traumatic memory
Eye movements, bilateral tactile and/or audio tones
For more information on the efficacy of EMDR and its validations visit: http://www.emdria.org/
Research
EMDR is one of the most researched psychotherapeutic treatments for posttraumatic stress disorder or PTSD. Since 1989, approximately 20 controlled studies (e.g., Carlson et al, 1998; Edmond et al., 1999; Ironson et al., 2002; Lee et al., 2002; Marcus et al., 1997, 2004; Power et al., 2002; Rothbaum 1997; Scheck et al., 1998; Taylor et al. , 2003; Wilson et al. , 1995, 1997) have been conducted. Results from meta-analyses indicate that EMDR is superior to no-treatment and nonspecific treatment controls and equivalent in outcome to exposure and other cognitive-behavioral treatment approaches (Davidson & Parker, 2001; Maxfield & Hyer, 2002; Bradley et al., 2005). Empirical evidence suggests that EMDR is one of the most efficient treatments for PTSD and that it is more efficient than other trauma treatments (Van Etten & Taylor, 1998; Power et al., 2002; Jaberghaderi et al., 2004; Rothbaum & Marsteller, 2005).
Studies indicate that EMDR may also be effective in treating various mental disorders, including specific phobias (De Jongh et al., 1999 & 2002), performance anxiety (Maxfield & Melnyk, 2000), panic disorder (Goldstein & Feske, 1994), body dysmorphic disorder (Brown, McGoldrick, & Buchanan, 1997), trauma symptoms in children (Chemtob et al., 2002), complicated mourning (Sprang, 2001), and chronic pain (Grant & Threlfo, 2002).
EMDR is now accepted by many organizations and agencies for the treatment of trauma. The American Psychiatric Association Practice Guideline for the Treatment of Patients with Acute Stress Disorder and Posttraumatic Stress Disorder (2004) have given EMDR the same status as Cognitive Behavior Therapy as an effective treatment for ameliorating symptoms of both acute and chronic PTSD. The U.S. Department of Veterans Affairs and Department of Defense has placed EMDR in its highest category of therapies recommended for treatment of PTSD (Clinical Practice Guidelines, 2004). In addition, the International Society for Traumatic Stress Studies (ISTSS) designates EMDR as an effective treatment for posttraumatic stress (Chemtob et al., 2000). A taskforce of the Clinical Division of the American Psychological Association found EMDR as one of only three methods empirically supported for the treatment of any post-traumatic stress disorder population (1998). EMDR has been determined to be effective for the treatment of trauma by several international health and governmental agencies including the United Kingdom Department of Health (2001), the Israeli National Council for Mental Health (2002), the Dutch National Steering Committee Guidelines Mental Health Care (2003), French National Institute of Health and Medical Research (2004), (UK) National Institute for Clinical Excellence (2005), and the Medical Program Committee/Stockholm City Council, Sweden (2003).
More Services To Better Your Life!